In the world of e-commerce, upselling and cross-selling examples are commonly used to retain customers and boost sales.
Cross-selling is the process of offering complimentary products or services. Upselling, on the other hand, is persuading customers to buy more valuable and more expensive options of a product. Although these techniques have been used for decades, marketing automation has taken them to a new level.
Take the example of Amazon, which generates a whopping 35% of revenue from its recommendation algorithm either online or via email (Source: McKinsey and Company).
That said, an all-in-one automation platform is vital to help your business's bottom line and increase average order value (AOV).
Smartsender's marketing team did a lot of digging to come up with the top upselling and cross-selling examples and how automation software can help to make your mark with e-commerce giants. So let's dive into it!
Upselling vs.Cross-selling Strategies
Accenture reports that 91% of customers are prone to shop with brands that remember them and send relevant offers and recommendations. However, there is a fine line between offering actual value to your customers and coming across as pushy and sales-y.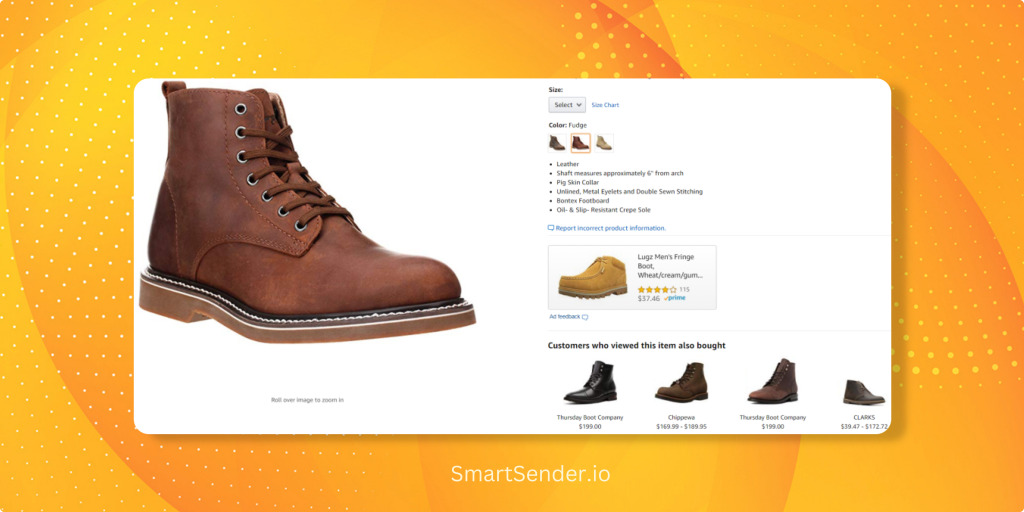 Incorporating upselling and cross-selling examples in your messages should be natural and seamless. Otherwise, you risk driving them away, leaving the mark of a poor customer experience while damaging your company's reputation.
This makes mapping out your cross-selling and upselling strategy a top priority. Here is what to have in mind:
Timing is critical: Your recommendation emails should be timely and relevant to persuade them for more purchases. For this, create a workflow to trigger a post-purchase email. Once the customer is added to the segment, an email will be sent in an attempt to cross-sell (showing useful add-ons) or upsell (more expensive and upgraded version).
Choose the right product: The point of upselling and cross-selling is offering solutions to customers along their journey with your products and services. That's why using an automation platform for behavioral segmentation is crucial to offer relevant products based on their purchase history and preferences.
Create a comparison chart: This mainly works when upselling, trying to convince customers to purchase a more enhanced version of the product they have previously bought or showed interest in.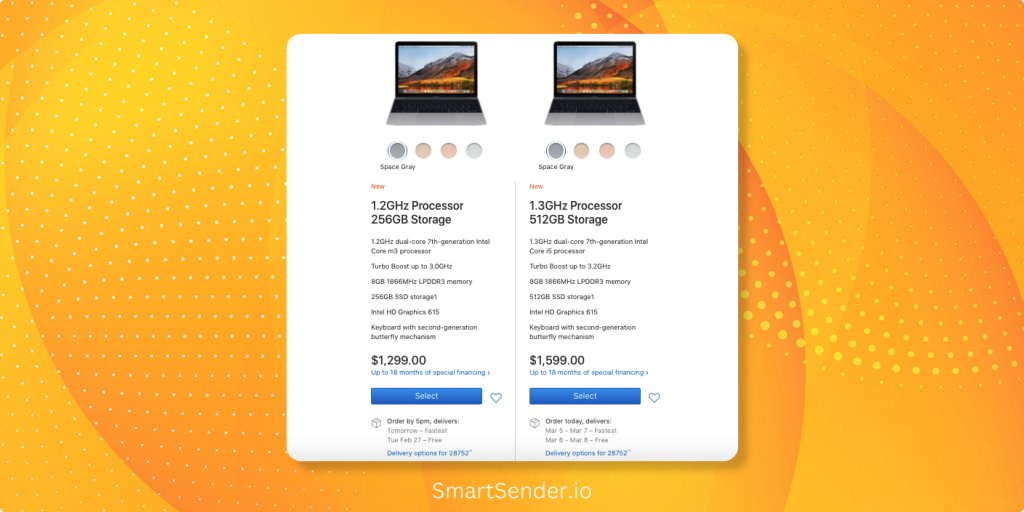 Knowing what and when to send these cross-selling and upselling examples, you won't annoy your customers with irrelevant marketing messages.
Next, let's reveal must-have tools for powerful upsell and cross-sell campaigns.
1. Marketing Automation Platform
We have already shed light on specific characteristics of automation that are an absolute must when cross-selling and upselling. Now, we will cover it point by point:
Personalized experience: When connecting your e-commerce platform to Smartsender automation software, customer data is analyzed to offer personalized recommendations based on the purchase or browsing history. On top of behavioral segmentation, the system also analyzes demographic data, such as gender, age, location, etc. This makes it easy to suggest relevant products to customers (for example, for a client who just bought a laptop from your online store, you can cross-sell by offering a mouse, earphones, etc.)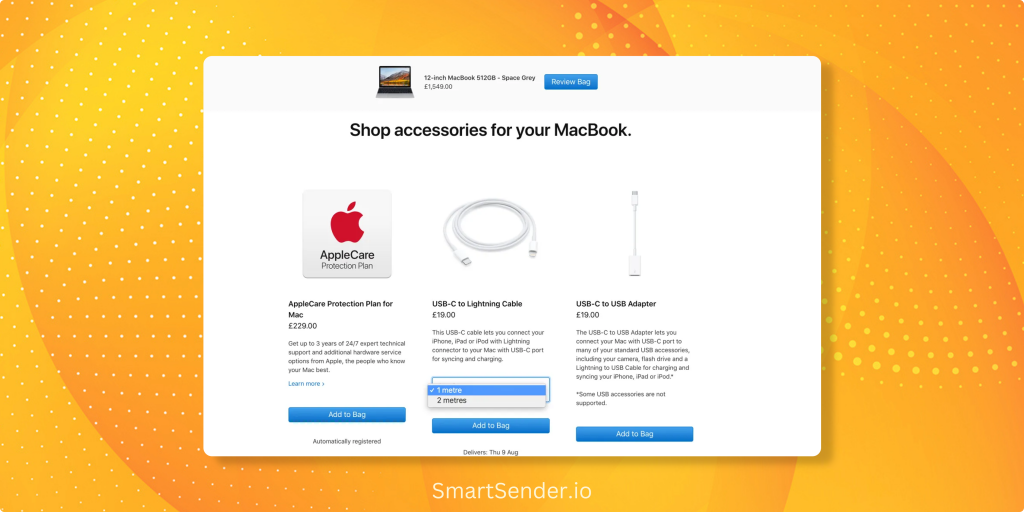 Automated follow-ups: One of the critical features of automation software is the ability to target your audience at the right time. Right after a product purchase, a trigger is activated to send relevant offers. Creating such workflow automation is child's play, but in case you need help, we offer post-purchase automation for free to download from our Marketplace and customize as you wish. In addition, other 1000 triggered scenarios are available, and the list is growing daily.
Multichannel communication: The chance to find marketing automation platforms that target their audience via different channels is slim pickings. Luckily, Smartsender's all-in-one automation software supports SMS, telegram, web push communication, along with emails. This empowers your e-commerce platform to reach customers not only with one but four different channels.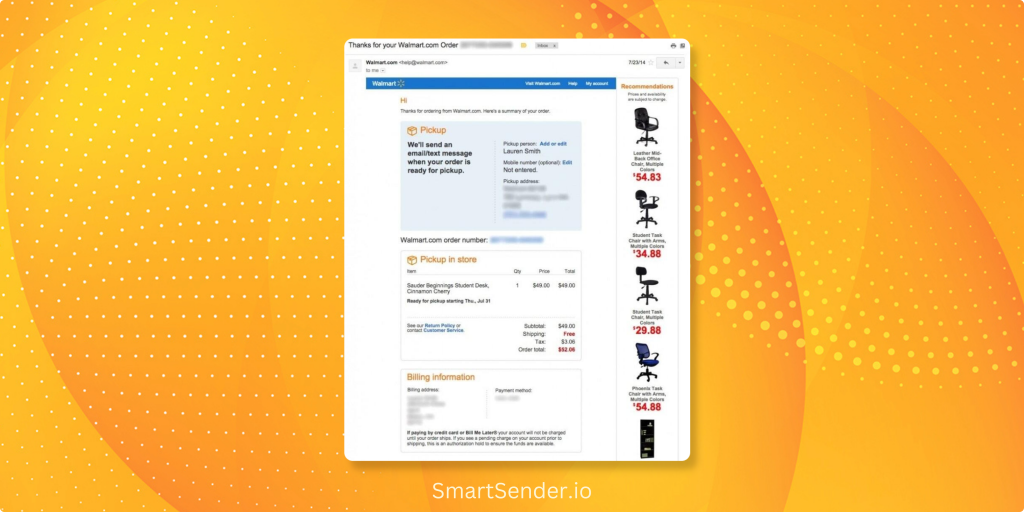 2. Create Buyer Personas
Getting to know your existing customers before sending them a relevant offer is essential. After all, acquiring a new customer is 26x more expensive than keeping your current one.
Not only that, Forbes reports that the probability of selling loyal customers is 60-70%, while to a new prospect, it is 5-20% maximum. So, it becomes apparent that your main target should be current or loyal customers to create personas based on data.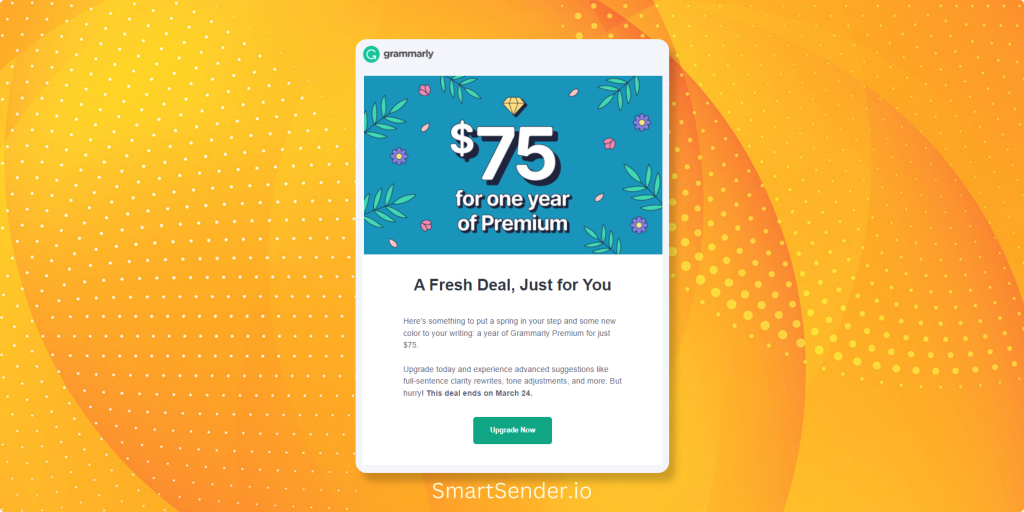 When you get familiar with their behavior, challenges, and goals, you will be able to tailor their needs to your upsell or cross-sell campaigns and offer them the most relevant products.
3. Business Analytics
If you don't have insights into your cross-selling and upselling marketing efforts, you wouldn't be able to measure their effectiveness.
That's why you need powerful marketing automation software that gives in-depth analytical data. As an e-commerce company, when using your Smartsender account, not only do you access psychographic and demographic information about your customers but also the effectiveness of your campaigns. Here is what it can tell you:
Engagement rate
Customer Retention
Return on Investment (ROI)
Comparative reports of each upselling and cross-selling campaign, and so much more
Start forever-free plan now, and unlock the power of automation for your cross-selling and upselling campaigns.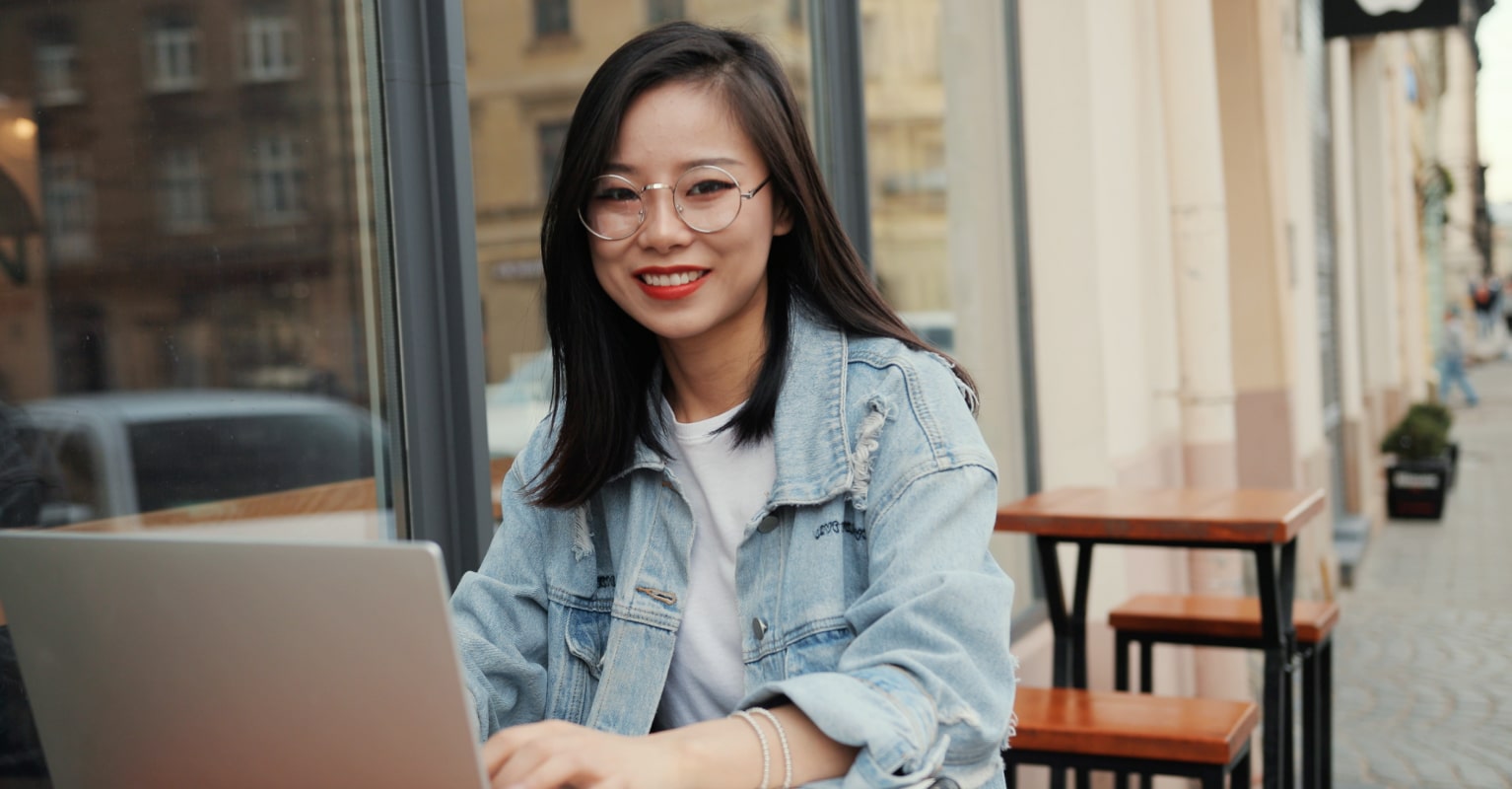 Marketing Automation Platform
Unleash your creativity with marketing automation platform. Retain, regain, re-engage customers in a few clicks.
To wind up
Cross-selling and upselling examples are often used in e-commerce businesses. To succeed, it is vital to map out key strategies and assign a marketing automation platform to automate the whole process.
By gathering customer data, using targeted campaigns, and personalized experience, businesses drive more sales and increase customer loyalty.