Picture this way. You're buying pants from a brick-and-mortar store, where the salesman suggests a matching belt to complete your look. If this sounds familiar, you have experienced your typical personalized recommendation scenario.
Now, the same happens in e-commerce when a customer gets offered a relevant product based on their purchase or browsing history. So essentially, product recommendation emails are a way of offering missing pieces to complete the jigsaw.
The trick is to offer a personalized product recommendation using an all-in-one automation platform that enhances your customers' experience. Otherwise, sending bulky, untargeted messages increase the chance of getting confused with generic spammy promotions.
So, let's dig deeper into the importance of personalized recommendation emails and how to send them using a marketing automation platform.
Importance of Customizing Product Recommendations
Customers are unique, and understanding their interests and needs is vital to increase customer satisfaction and loyalty. Every successful e-commerce business knows this and therefore uses an automation platform to analyze their client's behavioral data and offer personalized recommendations. Here are more reasons why the personalized recommendation is essential:
Increases sales: No matter what type of industry, personalization pays off. According to Montetate, 75,5% of businesses achieve a high ROI due to personalization. Another study by Barriliance points out how personalized recommendations accounted for 31% of total e-commerce revenue in 2019.
Customers prefer to receive personalized recommendations. Research by Accenture revealed that more than 90% of customers agree to share their behavioral data to receive highly customized offers in return.
Greater customer engagement: Sending recommendations customers need can greatly increase their engagement because of its convenience. Say, a client buys a phone from your company. There are many useful add-ons to suggest (e.g., phone case, earphones) to make extra sales and save your customers time on browsing the categories and finding items they need.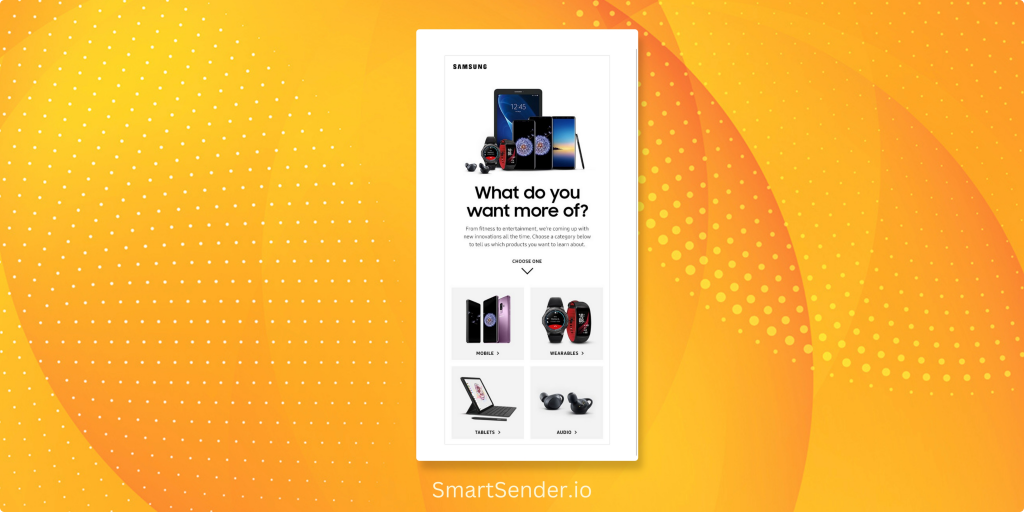 So, If both clients and brands leverage a big time of personalized product recommendations, it becomes apparent that every e-commerce business needs this.
How to Send Personalized Product Recommendations?
One of the most effective ways to send targeted recommendations is with email automation. Businesses can offer tailored recommendation messages by analyzing customer data such as purchase history, search history, and browsing behavior. On top of that, email automation can help to:
Send the right message to the right person: This is all thanks to email segmentation which detects each user's behavior in real time and sends relevant messages. For instance, when a customer purchases a new product, you can send a post-purchase "thank you message" and encourage further sales with relevant product recommendations.  
Get data-driven insights: Email automation can provide data-driven insights into customer behavior and preferences. It helps to understand better what products are popular and what your clients are looking for. Not only can you identify each client's needs, but you predict future ones too.
Reduce the cost of your marketing efforts: Email marketing is one of the most inexpensive yet effective marketing strategies every business needs. All recent studies, including Statista's 2022Report, revealed that the vast majority of customers prefer to be contacted via email.
Improve cart abandonment: The same study by Barilliance revealed that product recommendations could improve cart abandonment by up to 4,35%.
Use A/B testing: With split testing, you can try out different subject lines, content, and even different recommendations to understand which one converts the best.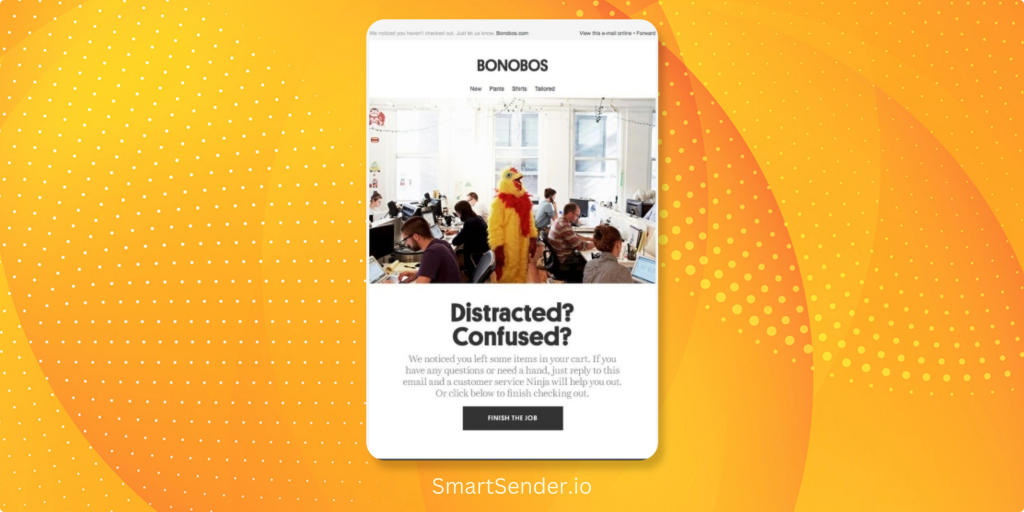 Another benefit of a marketing automation platform is targeting your audience via multiple channels. Among other advanced functionalities, Smartsender.io offers to send your personalized recommendation via SMS, telegram, and Web Push, along with an email. So, essentially, you leave no room to remain unseen.
Email Types to Include Personalized Recommendation Email
There are virtually endless ways you can include product recommendations in your emails. The main idea is to nudge them to pick up where they left off in their journey. So, let's discuss how this can be done effortlessly when launching various email campaigns.
1. Post-Purchase
One of the most popular and effective methods of product recommendations is to include them in your post-purchase emails. Post-purchase messages, such as confirmation emails, acknowledge the action your customer just made. On top of that, it is an ideal time to upsell, cross-sell, or down-sell relevant products.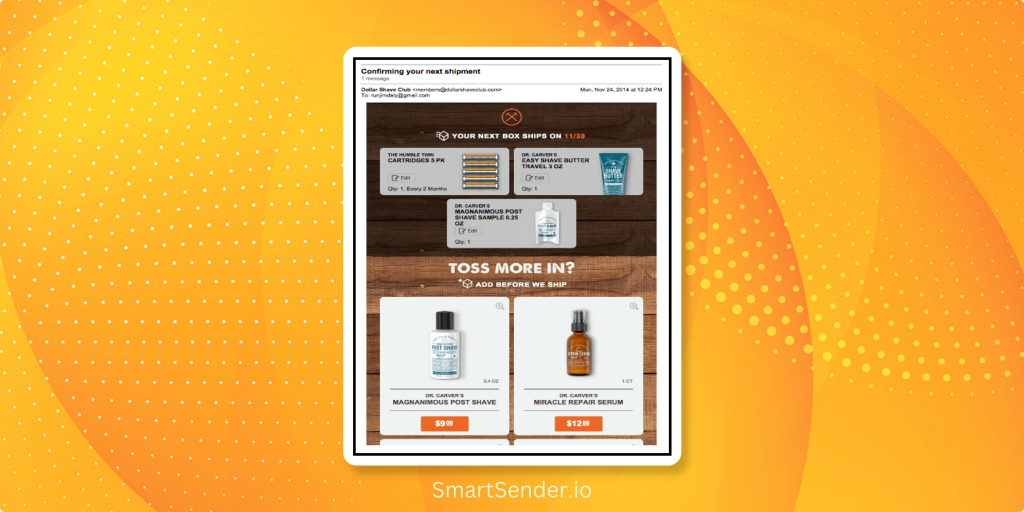 2. Loyalty Program Email
Every business strives to acquire as many loyal customers as possible. The recommendation email can set the basis to move up the loyalty ladder from the interested prospect to a brand advocate.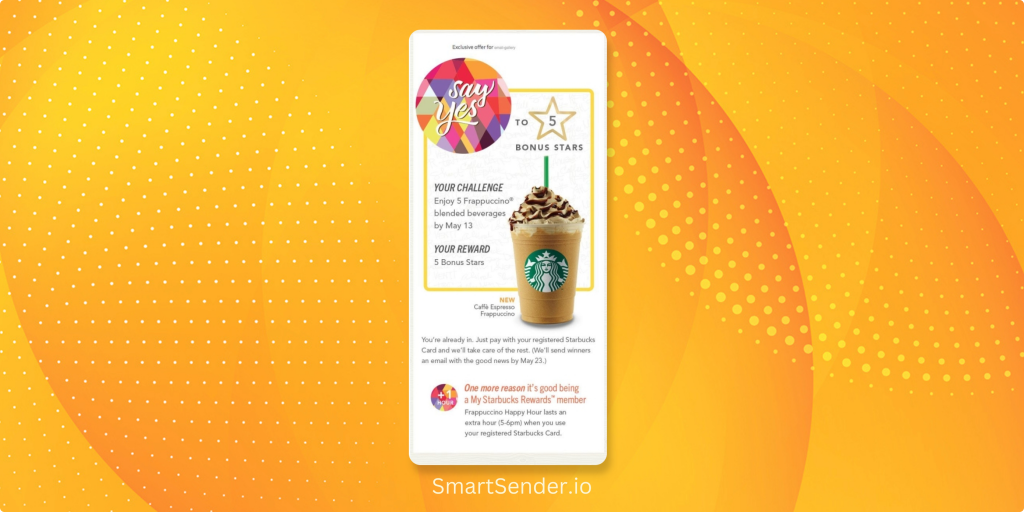 You just need to ensure the loyalty program rewards include personalized recommendations based on your customer's preferences and needs.
3. Abandoned Cart
The primary purpose of abandoned cart emails is to bring customers back to the checkout process. However, customers may abandon their carts simply because they are no longer interested in the product. In this case, suggesting relevant product recommendations as an alternative choice would make up for your lost sale.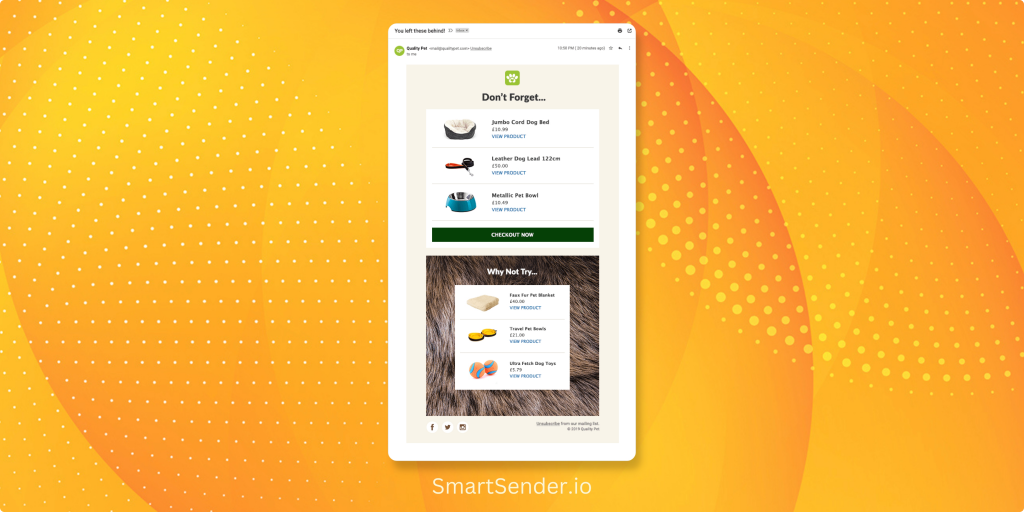 4. Seasonal Offers
Oh, the holidays! Fierce competition among brands to get noticed in the pile of messages. Generic emails could be dreaded in the spam folder forever, while personal messages work wonders.
 Personalized recommendations for holiday emails increase conversion and Customer Lifetime Value (CLV) essentially because the intention to buy is at its peak. The same applies to occasions such as birthdays, Thanksgiving, Valentine's Day, etc. 
5. Product Launch
To make your customers feel exclusive, offer new item recommendations before the big release. You can even provide pre-launch special discounts to make loyal customers feel appreciated and part of your family.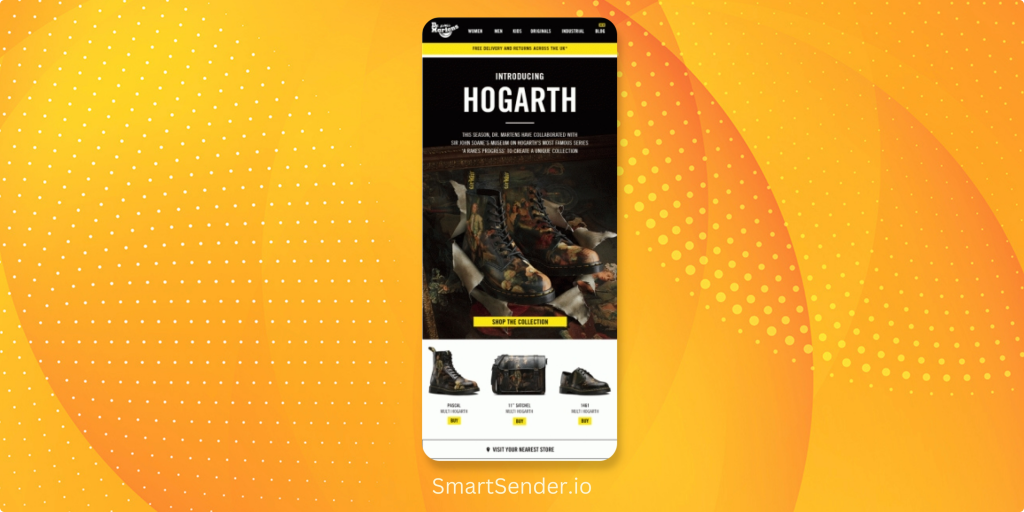 And needless to say, personalization is key to match with the client's interests and preferences.
6. Recently Viewed/Browsed
One of the typical product recommendation emails is for the homepage, product, or category browsers who never go further into their checkout process. It is basically one step ahead of cart abandonment. Come up with relevant product recommendations or offer alternatives with a down-sell option to make up for your lost revenue.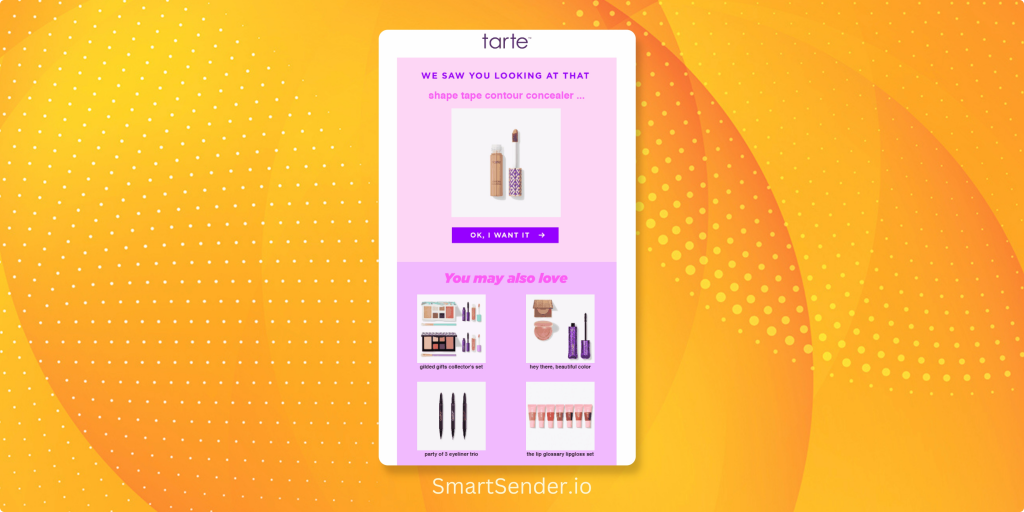 In short
Product recommendation emails are vital to keep your clients engaged and increase loyalty. The key is personalizing your offers with an automation platform and tailoring your messaging to your customer's needs.
Personalized product suggestions can be effortlessly used in various email campaigns. However, you must be as personal and relevant as possible to achieve your highest sales revenue.