No matter how hard marketers try, let's face it, unsponsored reviews from real users will always be the ultimate factor in influencing a customer's purchase decision. That's why User Generated Content (UGC) remains an in-demand strategy across various industries.
UGC is showcasing the real experience and opinions of actual customers. The content can be online reviews, testimonials, videos, posts, or images. This information brands can take and use in their marketing efforts.
The UGC is valuable because it is the authentic and genuine opinion of the customer. Marketers have used it for decades to engage with audiences and build trust. Yet, its impact on email marketing has often been overlooked.
So, we at Smartsender.io developed guidelines for incorporating your UGC marketing with email campaigns. Let's explore them together!
Benefits of UGC
User-generated content elevates your brand's messaging by allowing customers to express their opinions freely. This encourages engagement and fosters greater trust to achieve remarkable results in your marketing efforts.
If you don't have a UGC marketing strategy and ideas yet, you are missing out on a lot. Why? 93% of customers find UGC incredibly helpful in influencing their purchase decision (Source).
This is especially true for e-commerce businesses because of the absence of physical brick-and-mortar stores. According to Stamped's marketing director, Jen Zapp, "Without the physicality of a brick-and-mortar store, customers heavily rely on product descriptions, images, and reviews to validate buying decisions." So, essentially, UGC acts as a digital word-of-mouth.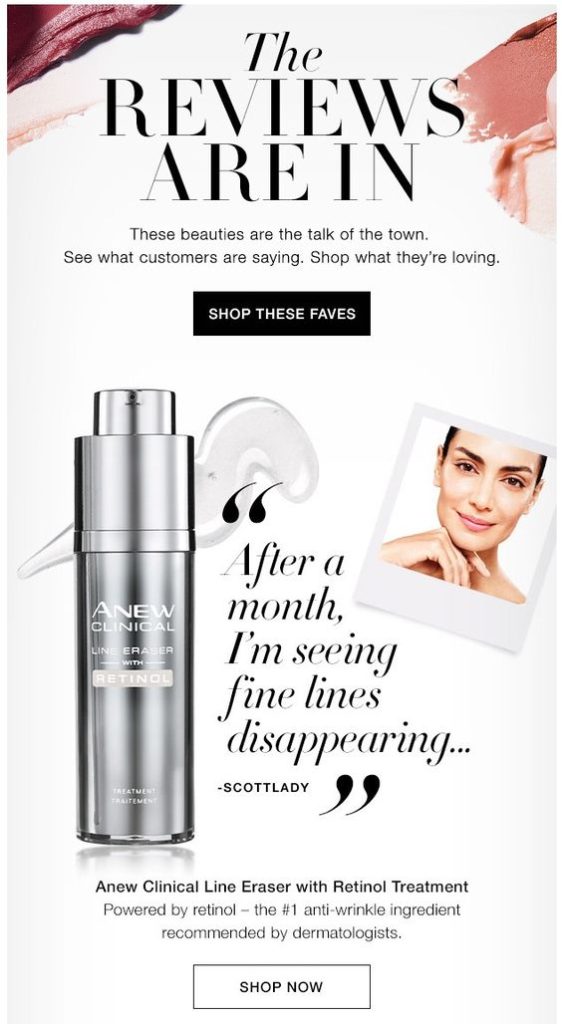 On top of being influential and increasing credibility and trust in your brand, UGC is also cost-effective. Instead of spending time and resources on the content, you can leverage the content created by your customers. By using it, you develop a more personalized and authentic experience for your audience, ultimately leading to increased conversions and loyalty.
How to Incorporate UGC Marketing with Emails?
Now that we shed light on its importance let's discuss how email and UGC work hand in hand to boost sales.
Although social media is a powerful tool to keep your clients engaged, email marketing remains the top player in establishing consistent dialogue. And email automation is an integral part of email marketing. Here are some ideas on where you can integrate UGC into your automated email workflows:
Welcome Message
Abandoned Carts
Re-engagement
Post-purchase
Run challenges, contests, etc.
Of course, these are just a few of the many ideas for using UGC marketing in email campaigns. Essentially, you can use it anywhere in your marketing emails as long as it comes off as natural and logical. So, let's go over each of these examples individually to see how UGC is employed naturally.
1. Welcome Message
A welcome message is an initial dialogue with your customer, and the content of your email will determine whether you make it or break it. On top of the choice of the tone of your warm greetings, your content should stand out too.
Showcase the real experiences and opinions of real users to build trust and credibility in your brand. Here is what UGC in welcome emails can involve:
Success stories
Testimonials, reviews
Social media content and more
Remember that you need approval from the clients to feature this type of content in your emails. Make it clear how you plan to use their content and ensure that you adhere to relevant privacy and data protection regulations.
2. Abandoned Carts
The average cart abandonment rate is 70% (Source). That's a lot of damage to your business if you don't have a cart abandonment email strategy in place.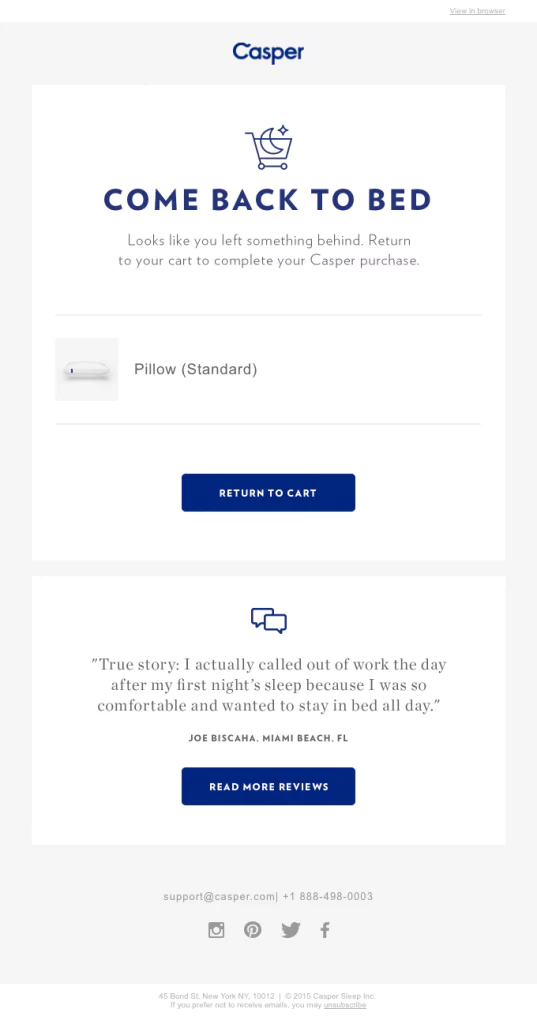 The common reason for abandoning their carts is that customers start to question the worth of your product or service. That's why you need social proof to gain their trust and push toward finalizing their purchase. Include positive reviews, testimonials, etc., that highlight their experience with your products or services.
3. Reactivation Campaigns
The purpose of re-engagement campaigns is to bring inactive users back to your site and even turn them into loyal customers.

This is accomplished by elevating the brand's messaging with reminders, special offers, and feedback requests along with UGC. Display real user opinion and journey with your product/service to convince them to return back.
4. After Purchase Emails
The best way to get your customers excited about their last purchase is to show real users' opinions or experiences with the product or service.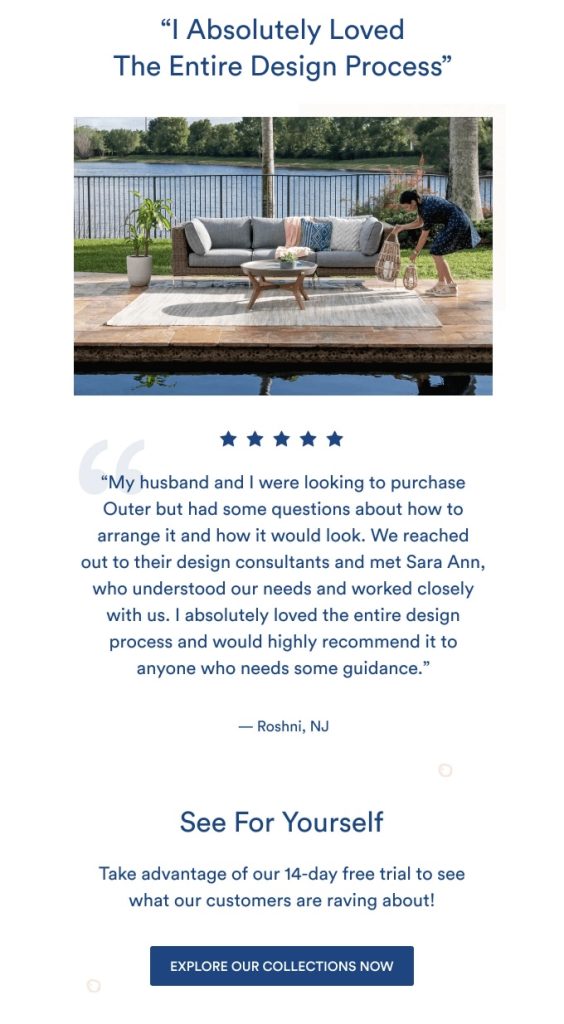 In your post-purchase email, include snippets or quotes that stress the effectiveness of the last-purchased products. This way, you build excitement about the arrival of the new product. If it's a newly purchased service, UGC will encourage users to keep interacting more with it. 
5. Run Challenges and Contests
It never hurts to put your creative efforts into the work of blending UGC with email campaigns. Here are some ideas to get inspired (feel free to copy):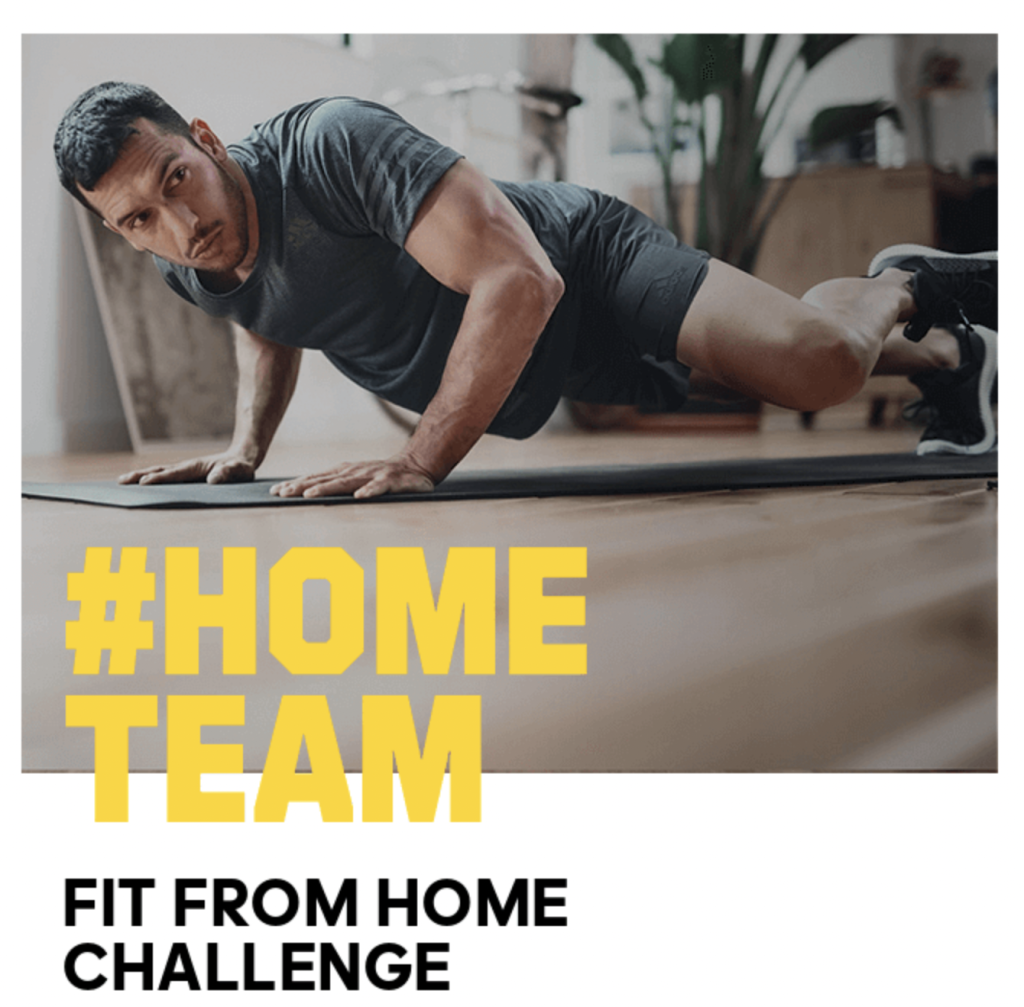 Run a contest to ask your customers to submit their stories about your product/service (photos, videos, stories) and reveal the best submission via email
Select your most loyal customer or a brand advocate and feature the "Customer of the Month" in your emails.
Host a live event and use UGC in your email marketing to promote it. For example, create an email campaign that highlights UGC from past events and encourages subscribers to attend the upcoming one.
Encourage subscribers to share their user-generated content (UGC) on social media and tag your brand in the post. Share the best UGC in your email newsletters.
The world is your oyster when it comes to experimenting with UGC marketing with email campaigns.
To wrap up
Unsponsored user-generated content is vital for companies to build trust and credibility for their brand. Email marketing is the most cost-effective way to build consistent dialogue with your customers.
By combining these two together and automating the process with Smartsender's all-in-one automation, businesses:
Create a personalized and authentic experience
Increase loyalty and trust
Boost sales