Marketing automation is a game-changing tool that's reshaping how the gaming industry engages its audience, from casual mobile players to dedicated eSports enthusiasts.
Gone are the days of mere pamphlets and pixelated posters plastered on street corners. Welcome to the world of gaming, where automation is driving the industry forward, bringing gamers an even more thrilling experience! From attracting to engaging and retaining gamers, technology is constantly evolving to provide a safer and more enjoyable atmosphere for all to enjoy.
So, grab your virtual swords (and maybe a snack or two) because we're about to explore how email templates for gaming are leveling up the communication game. Ready? set, go!
Why Gaming Industry Needs Email Automation?
Gaming is one of the fastest-growing industries, with a progressive global market revenue. In the United States alone, the market for video games spiked by $85.86 billion in 2021 (Source).
And according to the New Zoo, for the same year, the total revenue for this industry was a whopping $180.3 billion.
With this massive worldwide market, overlooking one of the most cost-effective marketing channels is unreasonable. Why is email marketing the most effective? Glad you asked.
Find your answer here below:
Highest Return on Investment (ROI). Data and Marketing Association revealed that for every $1 you spend on your email marketing, your ROI will be $42.
Inexpensive: Despite securing the highest ROI, email marketing is still cheaper than any other marketing channel. According to the Annual CMO Spend Survey Search, companies allocate the lowest budget on email marketing after paid searches.
Better engagement, targeted and direct communication: Despite the popularity and rise of mobile chat and message apps, email remains a crucial aspect of everyday online communication. By the year 2025, the number of email users will peak at 4.6 billion (Source).
Ultimately, email marketing ensures direct and personalized communication with your clients, which can result in significantly increased engagement rates. Marketing automation is an integral part of email marketing. Using it to create email templates for gaming can show remarkable ROI if you know how to do it correctly.
Read on to learn insider tips and strategies to craft excellent email templates for gaming and step up your game.
1. Personalization
Through data-driven insights, gaming companies can create tailored messages that resonate with individual players. The sophisticated marketing automation platform that is Smartsender.io can make your players feel like the chosen heroes of their own gaming journey.
From a special offer on in-game purchases or a personalized recommendation for a new title. It's like walking into a medieval fantasy village, where every shopkeeper remembers your name, your favorite sword, and the last dragon you slayed. That's the kind of personalized experience marketing automation brings to gaming.
So, let's see personalization in action with the example of email templates for gaming: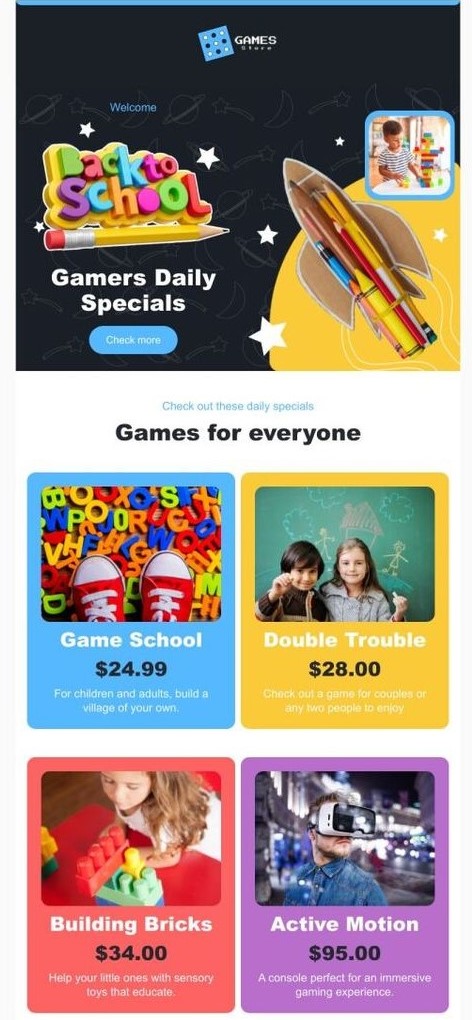 Scenario: When customers purchase a certain game from your company, you can offer personalized suggestions for similar games. This shows that you understand and care about your customers' needs and preferences.
2. Segmentation
In an industry as dynamic as gaming, where one size certainly does not fit all, hyper-segmentation is a game-changer.
Not only does it meet player expectations, but exceeds them in ways that resonate deeply with each unique segment of the community. By recognizing variations in player demographics, behaviors, and gaming habits, the gaming niche can tailor its offerings with pinpoint accuracy.
Whether it's creating age-appropriate content, optimizing gameplay mechanics for specific platforms, or designing immersive experiences that resonate with certain player interests, segmentation ensures that gaming companies deliver experiences that not only captivate players but also foster long-term engagement and loyalty.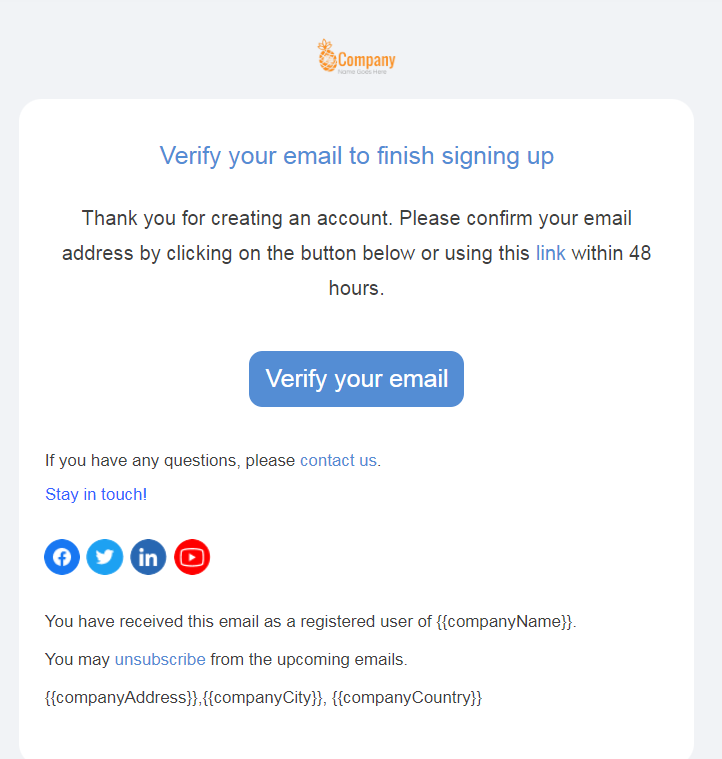 Let's see how segmentation applies to one of the many ready-made email templates for gaming niches that are available in our Marketplace.
Automation marketplace
Best workflows from different industries to automate your marketing in a few clicks.
Scenario: A customer fills out the signup form on your website. This will trigger the workflow to send a "thank you for your registration" email template with the double-opt-in option to confirm their emails.
3. Timing and Urgency
Gaming companies need to synchronize their moves with impeccable timing. Release a game before its time, and you risk serving a half-baked lasagna to hungry gamers. Drop it too late, and you're that person showing up in a Halloween costume in the middle of December.
So, if gaming companies want to dance their way into players' hearts, they better master the rhythm of time and urgency. That's exactly why you should use marketing automation to send event-triggered campaigns. Let's review another example of email templates for gaming available at our Marketplace.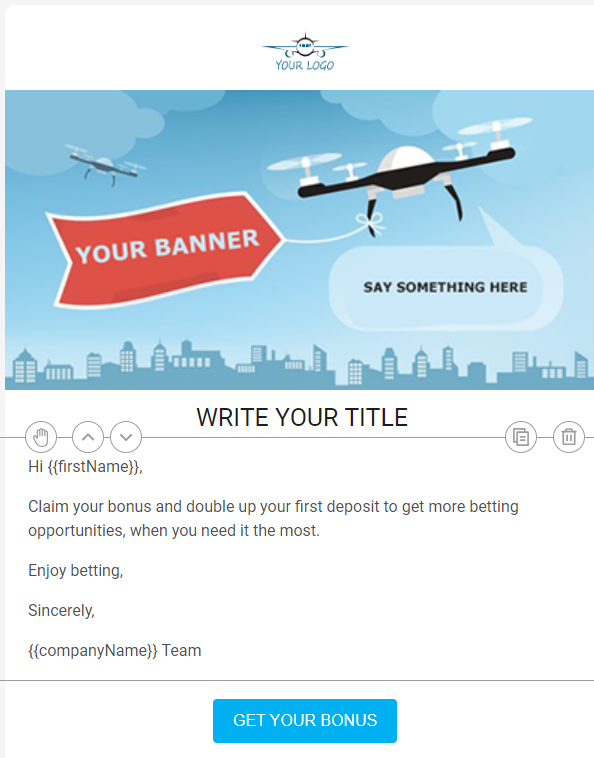 Scenario: As a betting/gaming business, you know the value of the first deposit bonus to newcomers, and you decide to initiate it with a welcome message. Sending a reward offer along with a welcome message is a surefire way to entice your new customers.
4. Omnichannel Engagement
One of the key benefits of marketing automation is the ability to provide omnichannel communication for gamers. Whether it's email, SMS, push notifications, or social media, an omnichannel experience ensures consistent engagement with your game enthusiasts. Another example of email templates for gaming is shown below.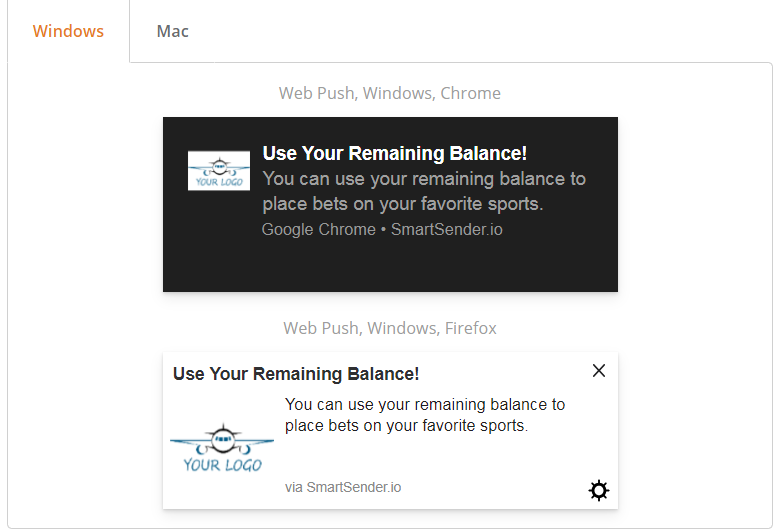 Scenario: If you want to re-engage inactive players, you can use multi-channel automation combining email and push notifications. But you can also import this workflow to your account and add as many channels, triggers, conditions, and actions as you wish.
5. Interactive Elements and Humor
You should know that gaming attracts specific demographics who appreciate good humor and memes. Gaming references and funny image captions will guarantee higher engagement rates.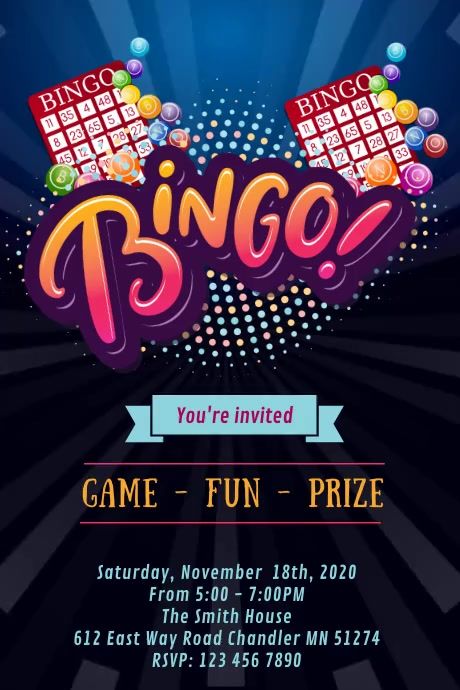 On top of that, add a touch of personality with interactive elements in your messages, such as:
Quizzes
Mini-games
Polls, etc.
Wrap Up
Utilizing marketing automation to provide tailored messages, segmentation, timely releases, and omnichannel experiences will enhance the engagement and conversion rates of your gamers.
Add humor, interactive elements to it, and voila! You just unlocked the ultimate power-up in the world of gaming niche.