By now, marketers know that attracting new prospects is a lot pricier than retaining existing ones. The study by Harvard Business Review reveals that gaining new customers costs up to 25x more than keeping the current ones. Yet, customer churn is inevitable, even if you offer an excellent product/service and top-notch support.
So, the question is how to win your lost subscribers back, and is it worth the effort? Unlock these answers in the article and learn the best practices of SaaS renewal.
Why Customers Churn?
In the SaaS business world, to remain relevant and successful, it's vital to understand the main culprits of your customer's churn. There can be countless motives behind leaving your product, but these are the most common reasons: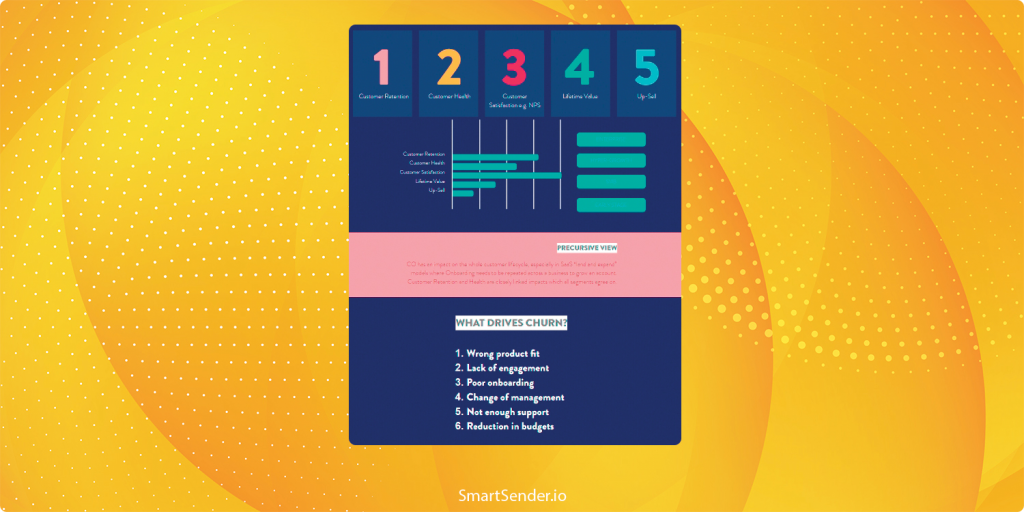 Poor Onboarding. If done poorly, you give customers an exit door to leave your service/product. A recent report reveals that weak onboarding is the 3rd most crucial reason for customer churn. Think about it, it's the first impression your new user gets from your product, and there is no turning back. An essential part of onboarding is the product adoption stage, where it's your chance to show your product's value and best features.
Price Changes. Sometimes customers stop using the service not because of its poor quality but due to the increased prices. Don't disregard the report that says gaining new prospects is up to 25x more expensive than keeping loyal ones. So, bear this in mind before you soar up the prices.
Common problems users face. Due to a lack of communication, you might be unaware of the specific issues your users often encounter. The best source of collecting the data is regularly asking for feedback.
Failure to meet their expectation. This can also be a common cause of churn, so set the expectation ahead, ideally at the onboarding stage.
SaaS Renewal Best Practices
Now that we sorted out the core reasons for customer churn, it's time to discuss how to return them back.
You might think it's pointless to bring back users who are no longer interested in your service/product, but the truth is with a powerful renewal plan, it's very doable.
In fact, the Client WinBack Benchmark Study reveals once a renewal campaign has been launched, 26% of lost clients returned with 2x more Customer Lifetime Value (CLV). So, let's spell out the key to an effective win-back strategy: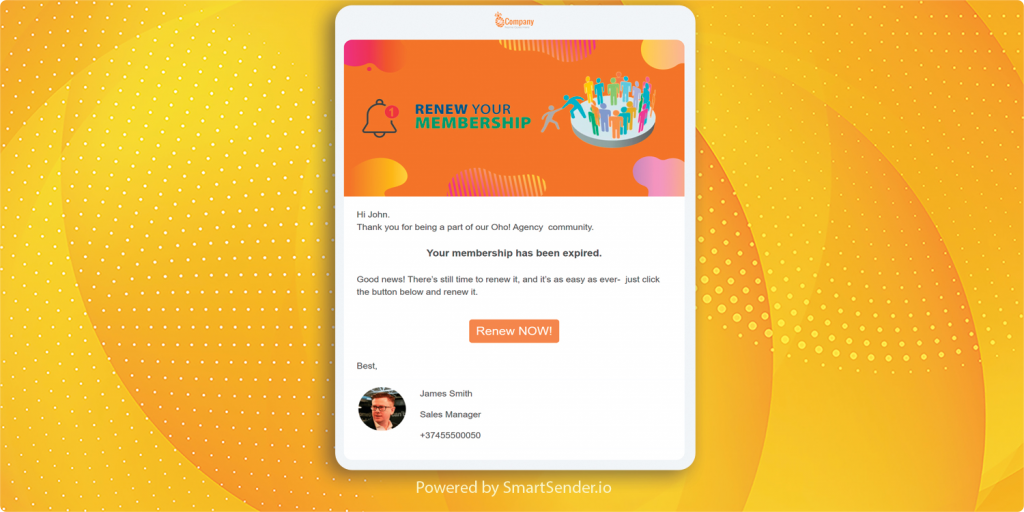 Offer a grace period: Don't cancel the service once the subscription has expired. With a short reminder message, you can ask them to renew their membership before their total abandonment.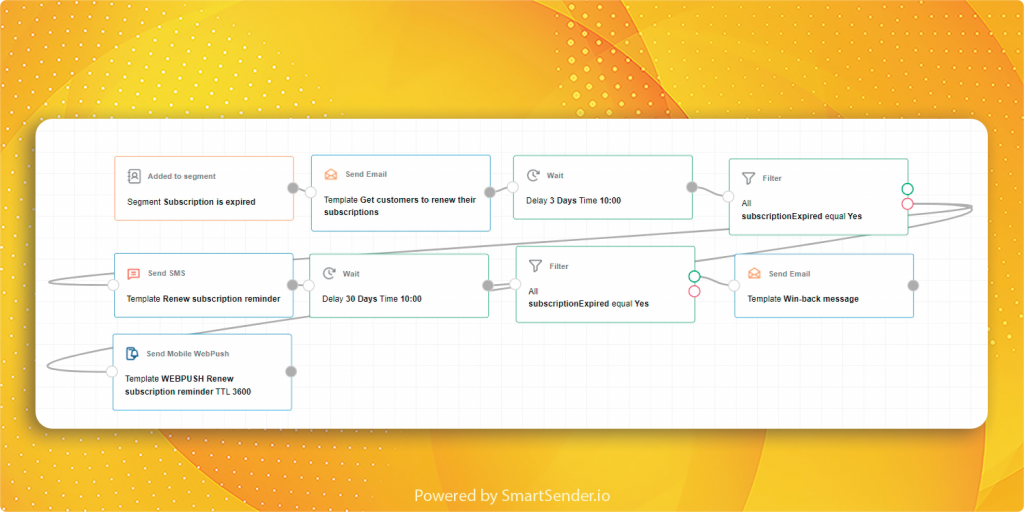 Segment your churned customers: Segmenting churned users helps you identify the motives behind leaving your business and pathways to improve the retention rate. Email segmentation is a powerful tool to analyze your users' behavior and act on it accordingly.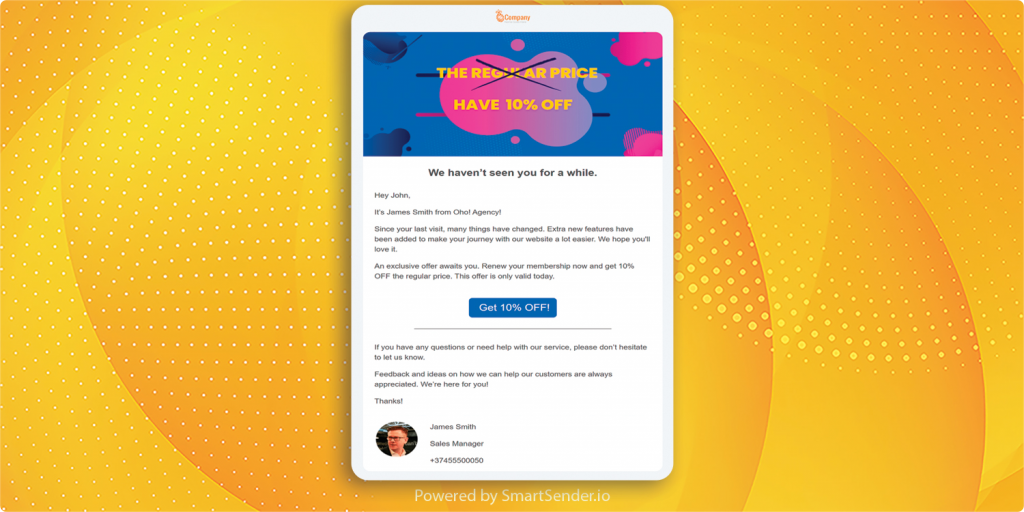 Give special offers and discounts. This can be expensive but an effective method to win your past users back. If you personalize your offers with their interests and unique experience with the service, you can propose special deals and discounts, ideally three months after the last communication. But remember, the catch is to personalize your message as much as possible, which brings us to the last point.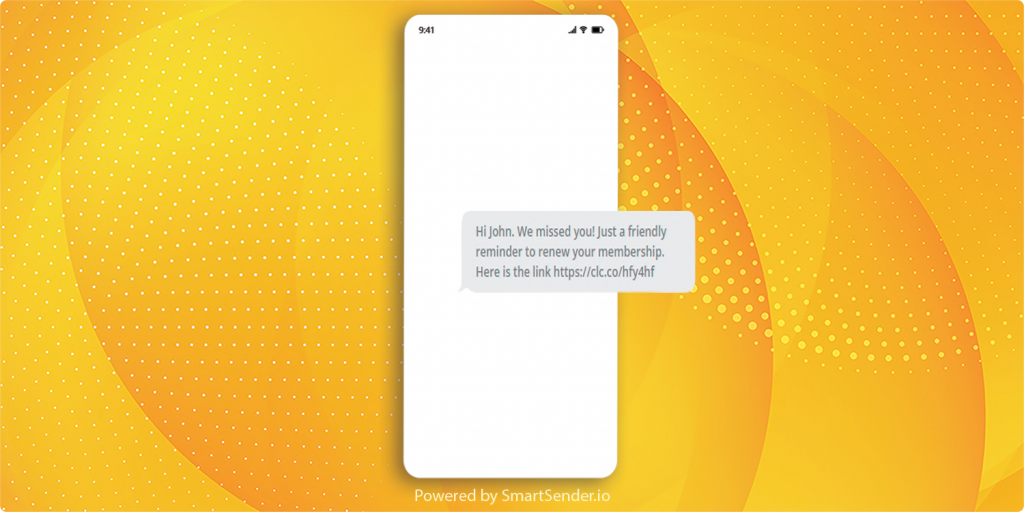 Use automation software. With the Smartsender.io automation platform, you can create personalized win-back campaigns to reach out to your churned customers via email, SMS, web push, and telegram. The system allows a/b testing of your messages to understand which email performs better. Personalize your messages based on your churned customers' behavior, get a detailed report of your campaign, and take action accordingly.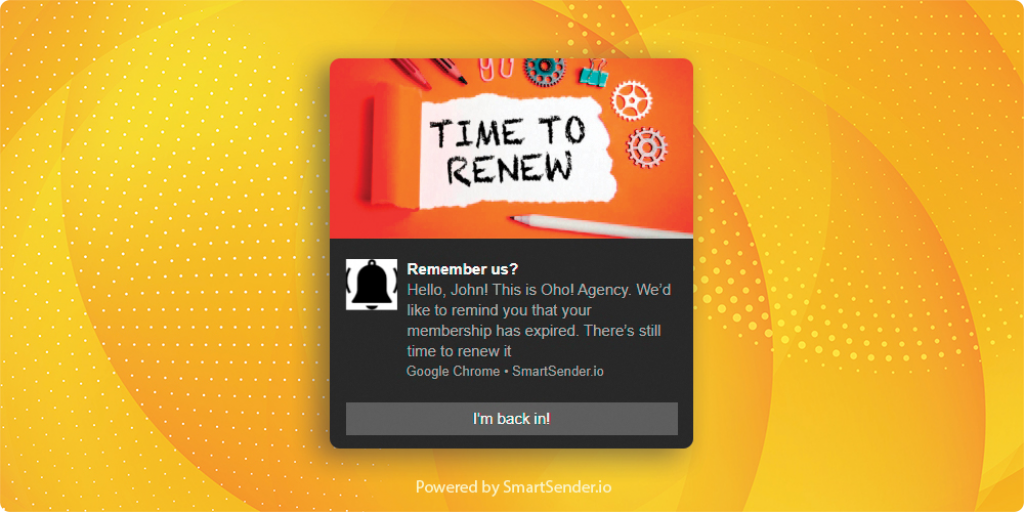 Final Thoughts
Wrapping up, it's essential to understand the main reasons why customers churn and employ best practices to have a powerful SaaS renewal plan.